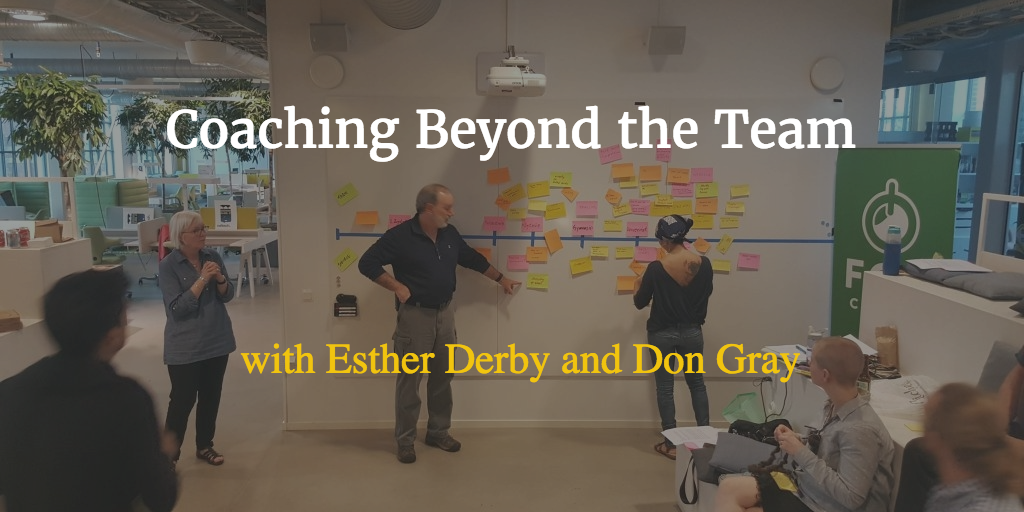 As an Agile Coach, a ScrumMaster, Consultant, or Leader in your organization, your job includes helping people work more effectively. Sometimes that means directly helping individuals and teams. But often, your work involves solving problems—and engaging other people to solve problems— people beyond your team.
You may have no authority to insist those people listen or do, yet managers and executives expect organization-wide results from your activities.
Many executives see clearly how teams should change, but don't see how the environment or their own actions impact teams. Handing those executives an impediment list isn't a winning strategy.
In our Coaching Beyond the Team workshop, you will learn the arc of a helping relationship – Center-Enter-Turn. You'll discover ways to establish credibility and rapport to influence and coach beyond the team. You'll learn how to use a range of diagramming and thinking techniques to create understanding, and share data in a way that enables others to engage and take action.
How is coaching a team different from coaching individuals?
Agile Coach Camp US 2014 interview with Bob Payne (@agiletoolkit) of Agile Toolkit.